Maths
Mathematics teaches us how to make sense of the world around us through developing a child's ability to calculate, to reason and to solve problems. It enables children to understand and appreciate relationships and pattern in both number and space in their everyday lives. Through their growing knowledge and understanding, children learn to appreciate the contribution made by many people to the development and application of mathematics.
The aims of mathematics at Warden House are:
To promote enjoyment and enthusiasm for learning through practical activity, exploration and discussion

To develop logical thinking and reasoning skills through a natural curiosity and investigative approach

To promote confidence and competence so that children are 'proud to shine' about their achievements

To develop a thorough knowledge and understanding of numbers and the number system

To develop the ability to solve problems through decision-making and reasoning in a range of contexts

To develop a practical understanding of the ways in which information is gathered and presented

To explore features of shape and space, and develop measuring skills in a range of contexts

To understand the importance of mathematical skills in everyday life.
---
Our Maths Curriculum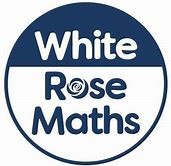 At Warden House, our maths curriculum follows the comprehensive and high-quality maths curriculum provided by White Rose Maths Hubs. Click here to view our whole school maths curriculum.
---
How do we teach calculation at Warden House?
Click here to view the calculation policy from White Rose Maths that we follow at Warden House.
This document shows how teachers use a range of practical apparatus to support children's understanding before moving onto a range of informal, pictorial methods of calculation. Only when secure in their understanding do children move onto more formal methods.
---
Advice for parents and carers
As with reading, try to make maths as much fun as possible - games, puzzles and jigsaws are a great way to start. It's also important to show how we use maths skills in our everyday lives and to involve your child in this.
Identifying problems and solving them can also help your child develop maths skills. If you see him or her puzzling over something, talk about the problem and try to work out the solution together.
Don't shy away from maths if you didn't like it at school. Try to find new ways to enjoy the subject with your child.
Tips for helping your child to enjoy maths:
Point out the different shapes to be found around your home.
Take your child shopping and talk about the quantities of anything you buy.
Let your child handle money and work out how much things cost.
Look together for numbers on street signs and car registration plates.