Lunchtime
Warden House has a Healthy School Status;this recognises our commitment to the health and wellbeing of all our children. In order to maintain our high standards as a Healthy School please find below information that you may find useful. The information is designed to give you the understanding of 'National Food Standards' and how as an Academy we plan to uphold them.
School lunches are wholesome and 'home cooked.' and are prepared by Whole School Meals Ltd;
a co-operative whose aim is to provide high quality healthy meals. The company is designed to directly benefit our children and any profit made goes directly back into improving the quality of the meals. Our school encourages pupils to take a cooked meal at lunch time as a good meal helps support good learning; opportunities will be offered from time to time for parents to sample school meals.
Below is the latest "Whole School Meals" lunch menu from September - October 2022.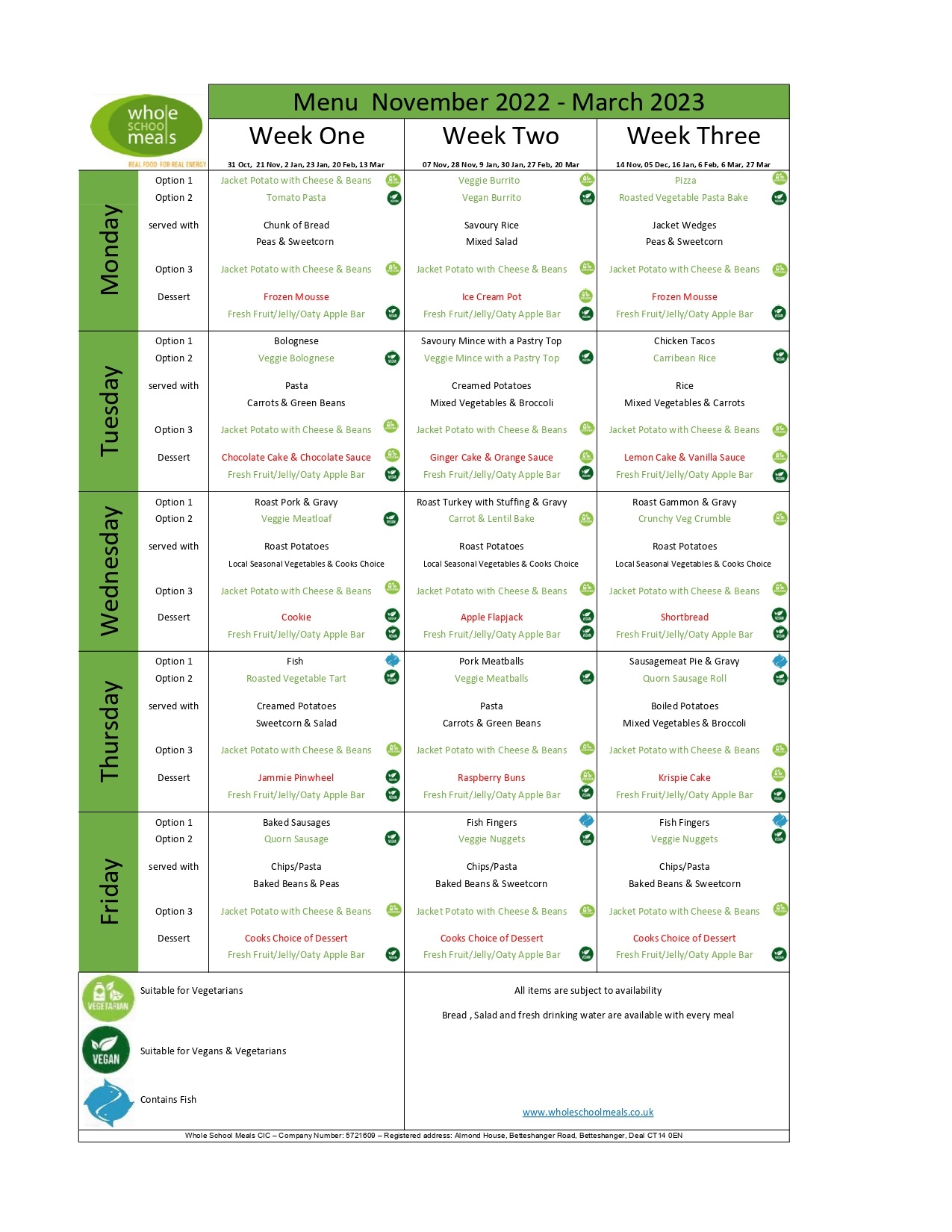 We have a playleader who encourages active play during our break and lunchtimes. Children are loaned play equipment to make playtimes engaging , healthy and enjoyable.