Learning Model
Our Learning Model
Our learning model integrates our six vision words with Bloom's taxonomy. It was designed to provide all staff and children with a guide and point of reference so as to ensure that our key values are embedded in our day to day work in class. By referring to the keywords from Bloom's Taxonomy, it ensures that all children are given regular opportunities to develop a range of critical thinking skills as they progress through the curriculum.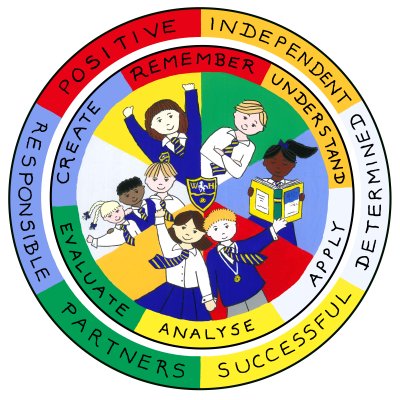 Teachers refer to the learning model at the start of each lesson and ensure that children understand how to apply our school values to their work in class. Teachers ensure that sequences of learning are carefully planned so that children have regular opportunities to be immersed in the six terms from Bloom's taxonomy and apply these independently.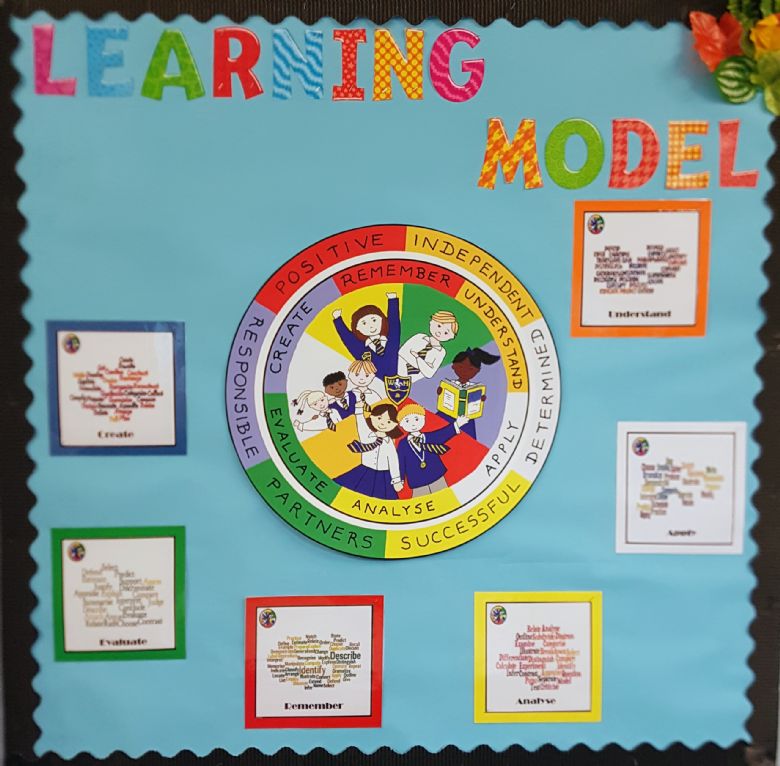 For further information, see the topic plans for each year group. These highlight which areas of Bloom's Taxonomy that will be using in each topic, as well as detailing which of our school values will be in focus.