Family Liaison Officer
As Family Liaison Officer I can help with any home based issue that you feel is affecting your child's education.
This may be a he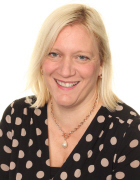 alth matter requiring support from School Nurses or a Care Plan. I can seek emotional support for bereavement, family break up, domestic violence, depression or drug/alcohol use; financial support from relevant agencies. I can also work individually with parents or refer to the appropriate agencies. The FLO as part of a team will support families with issues around attendance and provides PSP (pastoral support plans) if appropriate.
A CAF (Common Assessment Framework) which looks at the needs of the whole family and aims to provide support from outside agencies is available to families and can be accessed through the FLO. We aim to make the school parent and family friendly.
Rebecca Brady
Family Liaison Officer