Accelerated Reader
When children are nearing the end of phonics phase 5, they will be assessed for their suitability to access Accelerated Reader. Initially, the children will be asked to complete a Star Test which assesses their reading ability. From this, the children will be set a reading range which suggests suitable books from our main library. Some phonics books are also on our Accelerated Reader system, and children may start to complete quizzes on these before moving fully on to Accelerated Reader to make the transition between the two systems easier.
---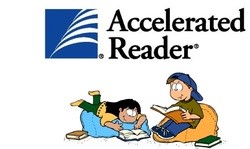 ---
LY and MY books
The books are split into two sections: LY and MY. This shows the suitability of the content for a child's age, not necessarily the difficulty of books.
LY stands for lower years and are books aimed at 5-8 year olds.
MY stands for middle years and are books aimed at 9-12 year olds.
We may have a couple of MY+ and UY books which we limit to Year 6 only as the content of these are generally aimed at older children moving to secondary.
As children move from LY to MY books, they may return to a lower level. This does not mean they have gone backwards, but are building up reading stamina in reading lengthier books as well as accessing books with more challenging vocabulary. This can be shown here: These books are both 3.7: Room on the Broom is a lower years 3.7 and The Boy Who Swam with Piranhas a MY 3.7 - a book with 245 pages.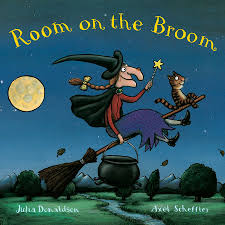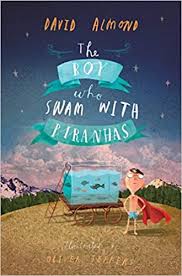 We suggest starting at the beginning of the range and moving gradually towards the higher end of the range. This gradually increases the difficulty whilst still providing a good choice of books.
Once a child has finished reading a book, they will take a quiz to assess their comprehension. Most LY books have 5 questions, whereas MY books have a mixture of 5 and 10 question quizzes.
---
Points
Each book also has a points value and every term children will be set a points target to try reach. The longer the book, the more points it is worth, so this system encourages challenge rather than quantity of books. If a child achieves 100% on their quiz, they will gain 100% of the points. If they achieve 80%, they will gain 80% of the points and so on, unless they achieve below 60% where no points are gained.
All of the books have a sticker on the inside cover showing you the book level, whether it is a LY or MY, and the number of points the book is worth.
---
Tracking your child's progress
You are able to track your child's progress by accessing their account through this link. You can see quiz scores, their points target and how they are progressing against their target.
To access Accelerated Reader Home Connect please click here
---
Million word readers
Accelerated reader also tracks the number of words your child reads. At Warden House, we like to celebrate once they reach a million words as this a great achievement! The children will receive our very own, specially designed, Warden House bookmark! If a child reaches 2 million words within the academic year, they will receive a £5 book voucher to continue to feed their clear love of reading!