Spelling Open Afternoon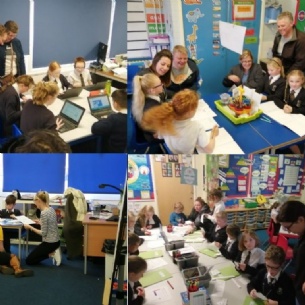 Thank you to the parents and carers who came to visit their children in their classes and learn about our new approach to the teaching of spelling.
Spelling at Warden House
The level of words that children are expected to learn to spell has increased significantly since the introduction of the 2014 primary curriculum. Our research has shown that children do not all learn to spell in the same way. Research carried out by our English team has shown that a range of approaches, tailored to each individual child's learning style is most effective.
At Warden House, we use a "Word Study" approach to the teaching of spelling across the school. The different word patterns that we expect children to learn can be found in the "Curriculum" section of our website and by visiting your child's Year Group page.
Please visit the "Homework Help" section of our website for further information.