Spectacular Sportathlon!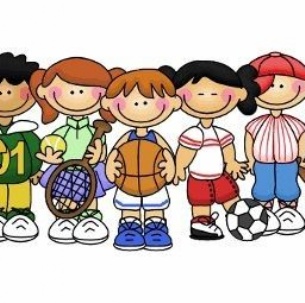 On Friday 29th March 2019 we are will be celebrating our love of sport by organising a day of fun filled sporting activities for our children.
We are running a selection of 17 exciting events such as Zorbing, Go Karting and Sumo Wrestling! We are also hiring a giant outdoor inflatable obstacle course!
We are having 'Grab a bag' that day, but of course your child may bring in their own packed lunch. The PTFA will be providing the children with fresh fruit platters promoting 'healthy eating'.
Children will need to come to school in PE / games kit wearing their merit coloured T-shirt.
It is set to be a fantastic day and in the event of rain, we will offer children alternative events in classrooms.
We anticipate this new sporting event will truly be spectacular and will provide a range of irresistible learning opportunities for our children!
Please note that, unlike previous Olympic Days, this event is not open to parents and carers. We will be repeating our more traditional sports days in the Summer term where families are very welcome to attend. Thank you for your support with this matter.