About Us
Warden House Primary School became a Primary Academy in 2013 and h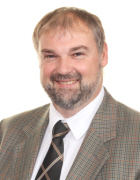 as been judged by OFSTED as an outstanding school. We joined Veritas Multi Academy Trust in September 2015. The school has a deep heritage as a primary school offering the highest quality of education for children in Deal. As a Primary Academy, Warden House has a curriculum that targets excellence in English and mathematics; developing our children's linguistic and logical skills to enable them to make exceptional progress.
Our curriculum is diverse and our aim is make learning irresistible for our children. Learning that inspires our children to question the world around them and thirst for knowledge. As a Primary Academy, we devise our curriculum to suit the needs of our children and as such we do not follow the National Curriculum in its entirety. This enables our teachers to plan for elements of the curriculum that they are skilled in and that inspire our children; leading to engaging teaching and powerful learning.
Our school environment is one in which children are empowered to think and question. This enables our children to become confident and well-rounded individuals with a deep capacity for learning. Lessons are engaging and follow a rigorous curriculum with regular intervals of assessment to ensure our children are embedding their learning. As a result, our children make strong progress across the curriculum.
Our school is an engaging and happy environment where our children are encouraged to discover their future talents. Through the arts and sciences, we nurture our children's sense of wonder about the world around them and develop key musicianship and artistic repertoire. Through the humanities, we ask our children to ponder upon the world and the political environment in which we live today and ask our children to learn from historical perspectives. Through languages, we will encourage a love and understanding of our international cultures. Through our varied and specialised sport programme, we will develop a love for teamwork and skill acquisition. Through our religious studies, our children learn a deep understanding of global cultures and religious beliefs. Through our technological learning, our children will develop an understanding of the use of technology in learning, programming and leisure. Through our desire for excellence, our children learn to strive for the best in themselves.
Our vision for our children is to ensure they demonstrate key skills of being positive in their learning, to understand the importance of being partners in their community, being independent in their learning, determined when striving for their best, responsible as a member of society and successful in their studies.
Graham Chisnell
Principal